Lunch Box Round Up for Middle and High School!
Even though summer has just really gotten underway, it's nice to be able to cross one or two things off of your Back to School shopping list right now!  For my children, choosing their back packs and lunch boxes is of high importance!  And while they're looking for something cool and unique that makes a "statement," I'm still lobbying for durability.
In an effort to please both parties, here's a review of lunch boxes for middle and high schoolers that make the "grade!" For younger children, see Lunch Box Round Up for Preschool and Elementary School.
For Girls
Vera Bradley*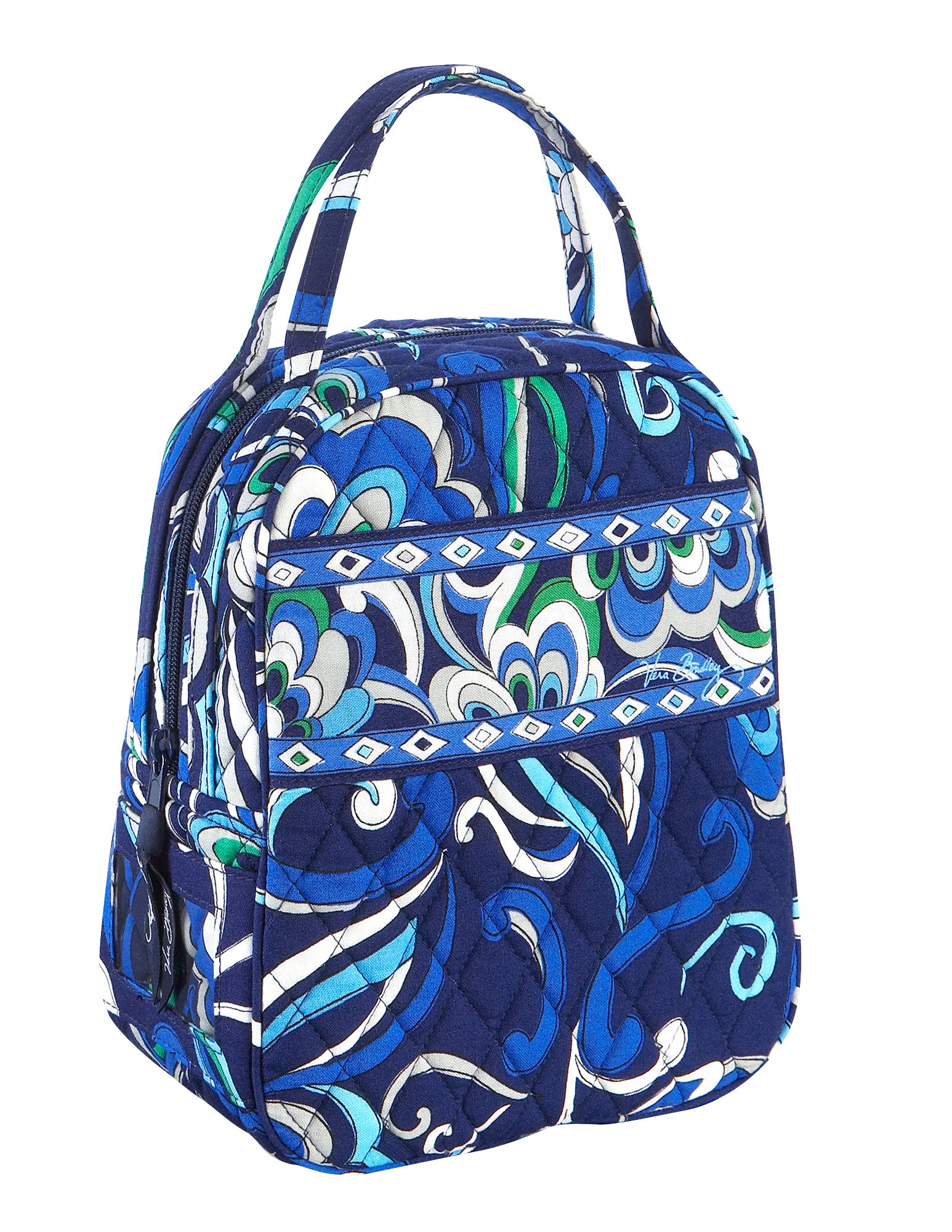 This classic provider of terrific bags has extended her line to include a plastic lined, quilted fabric lunch tote!  This fully washable bag comes in no less than 21 (!) fabrics – certainly one will please the pickiest of teenagers!  (Vera Bradley, Let's Do Lunch
, $28, pictured at top)
Paris Chic
Oh so hip in black and white damask fabric, this lunch tote from Giggle Brush Designs is perfect for your fashion conscious girl!  Fully insulated, with interior and exterior pockets, this bag is functional as well as stylish!  (Merci Lunch Tote, $15.95)
Sassy Squares
Indulge your teen's sense of style with one of these great lunch squares from The Palm Gifts!  Combinations include hot pink with zebra striped handles and chocolate brown with mod flowered handles!  Monogramming is available in a wide array of fonts and thread colors!  (The Palm Gifts, Sassy Squares, $15)
For Guys
Pottery Barn Teen
This retailer offers a lunch tote that might actually be okay with your teen boy!  The roomy Gear Up lunch bag has a retro look with a simple black and white plaid pattern.  (Gear-Up Retro Lunch Bag, $22)

Undercover Lunch Box*

This great lunch box for guys masquerades as a small backpack!  From Dakine, this bag features a cool grey/black pattern and removable interior cooler bag for the food that needs to be kept cold! (DAKINE Scooler Pack
, $40, limited time offer for $23.99)
I hope these ideas give you a leg up on your back to school shopping and save you a bit of kid induced stress!
*it's serendipty when the products we love are from the sponsors we love
You may also enjoy:
Share This Article